| | |
| --- | --- |
| Revenue: | |
| Cost: | |
| Fee: | |
| Profit: | |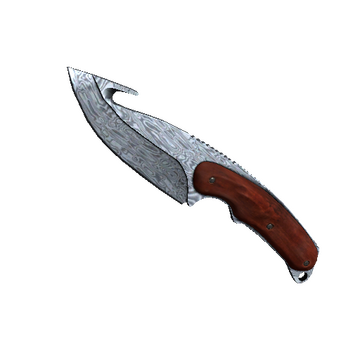 StatTrak Gut Knife Damascus Steel (Minimal Wear) +
View Store item
Type: Counter-Strike: Global Offensive
Exterior: Minimal Wear

This item features StatTrak™ technology, which tracks certain statistics when equipped by its owner.

StatTrak™ Confirmed Kills: 2
*Stats for this item will reset when used in Steam Trading or Community Market

The most notable feature of a gut knife is the gut hook on the spine of the blade. Originally popularized as an aid for field dressing game, the gut hook is also effective at cutting through fibrous materials like rope, webbing, or safety belts with ease.


Flip Profit, and fee prices may not be 100% accurate. Please proceed with caution.
| | |
| --- | --- |
| Sell price | |
| Buy price (-) | |
| Fee (-15%) | |
| Flip Profit | |
Comments
Login to comment!